Andy's Fish House specializes in serving live, local and fresh seafood presented in a friendly way in a casual atmosphere. Abundant outdoor seating.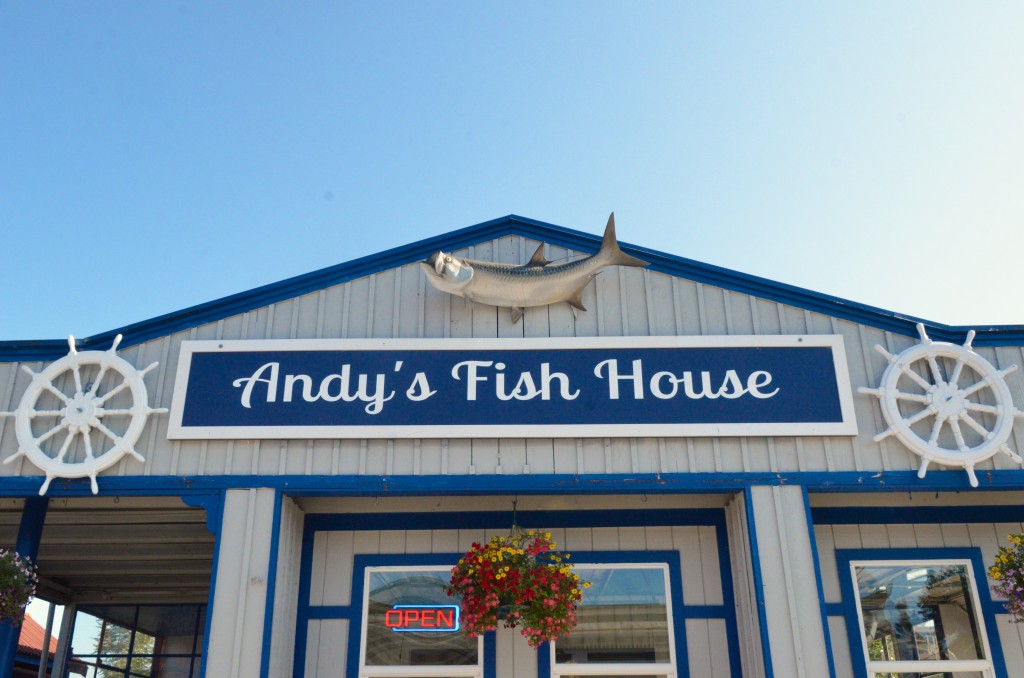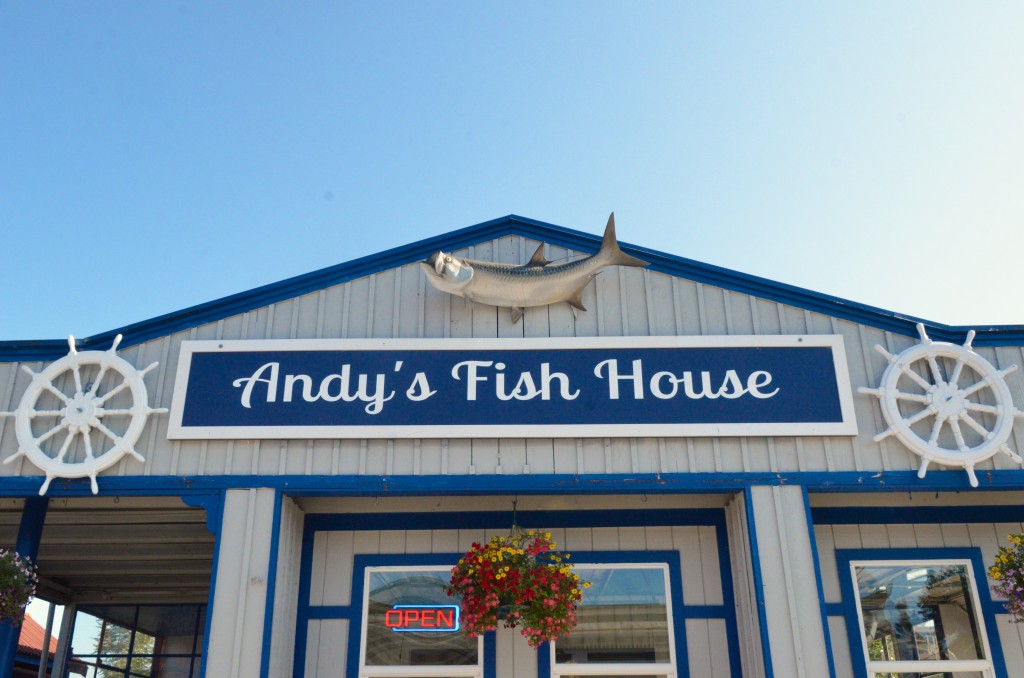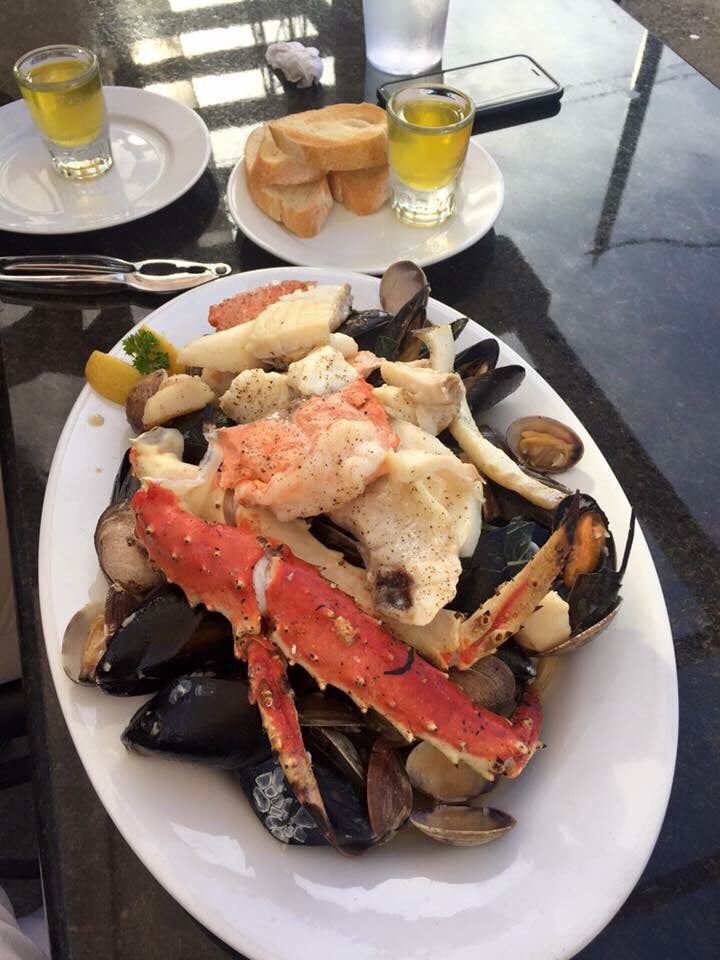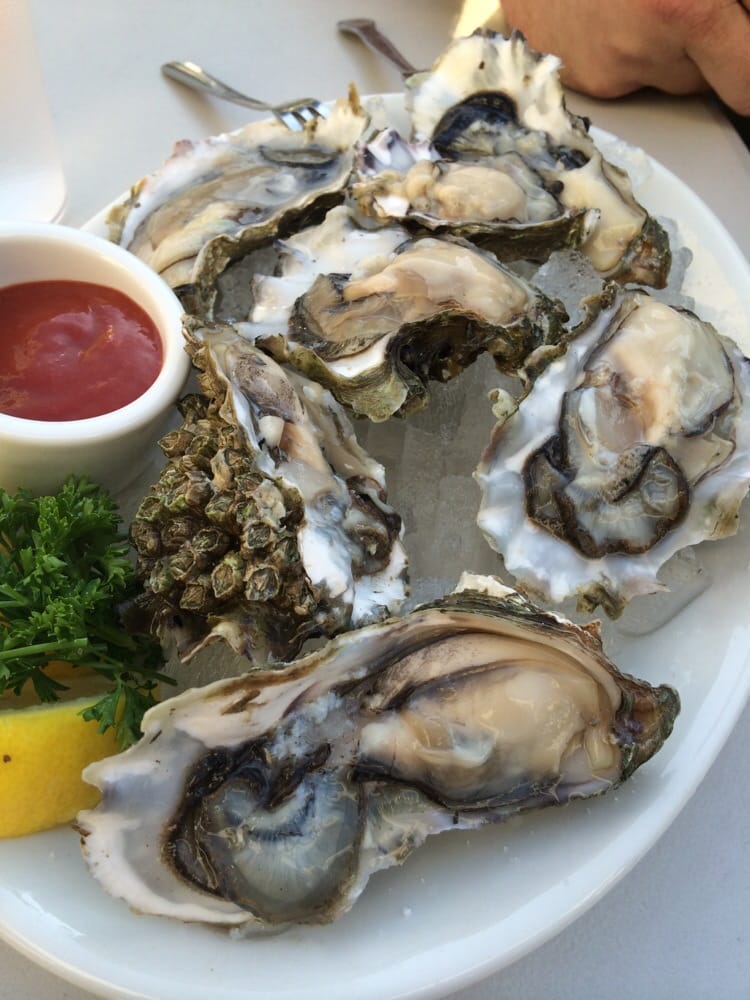 PRAWN COCKTAIL
$12
Jumbo Prawns Served With Cocktail Sauce
SHRIMP COCKTAIL
$9
A Stemmed Dish Filled With Tasty Bay Shrimp Topped With Cocktail Sauce
SHRIMP STUFFED AVOCADO
$9
Half Of An Avocado Stuffed Generously With Bay Shrimp Tossed In Thousand Island And Served On A Bed Of Lettuce
CALAMARI
$10.50
Lightly Fried And Served On A Bed Of Lettuce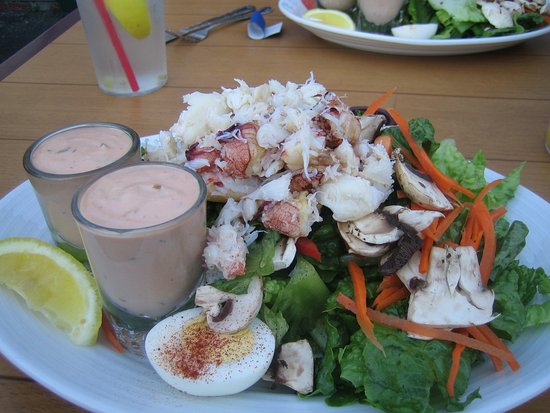 ANDY'S OWN NEW ENGLAND CLAM CHOWDER
Cup $5, Bowl $6, Bread Bowl $9
GARDEN SALAD
Served With Your Choice Of House Made Dressing:
Ranch, Honey Mustard, Vinaigrette, Thousand Island, Or Roquefort
Side $5, Add Shrimp $2, Dinner $7
CAESAR SALAD
Salad $7   Add Chicken $3   Add Shrimp $2
SHRIMP LOUIE SALAD
Served With Thousand Island $16 Dungeness
Crab Louie Salad $18
SIDES
Coleslaw $3
Hand Cut Fries $3.50
Beer Battered Onion Rings $5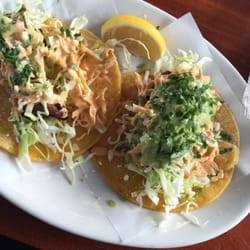 GRILLED, FRIED OR BLACKENED
Served on Corn Tortillas $6 each / 2 for $11
ALASKAN TRUE COD TACO
Served with Tartar and Pico De Gallo
HALIBUT TACO
Served with Cabbage, Cotija Cheese, Avocado Sauce and Chipotle Sauce
PRAWN TACO
Served with Cabbage, Chipotle Sauce and Pineapple Habanero Sauce
BLACKENED CAT FISH TACO
Served with Cabbage, Tartar Sauce, Avocado Sauce, and Chipotle Sauce
SPICY CLAM TACO
Fried Clams Sauteed with Onions and Mushrooms, Topped with Avocado and Chipotle Sauce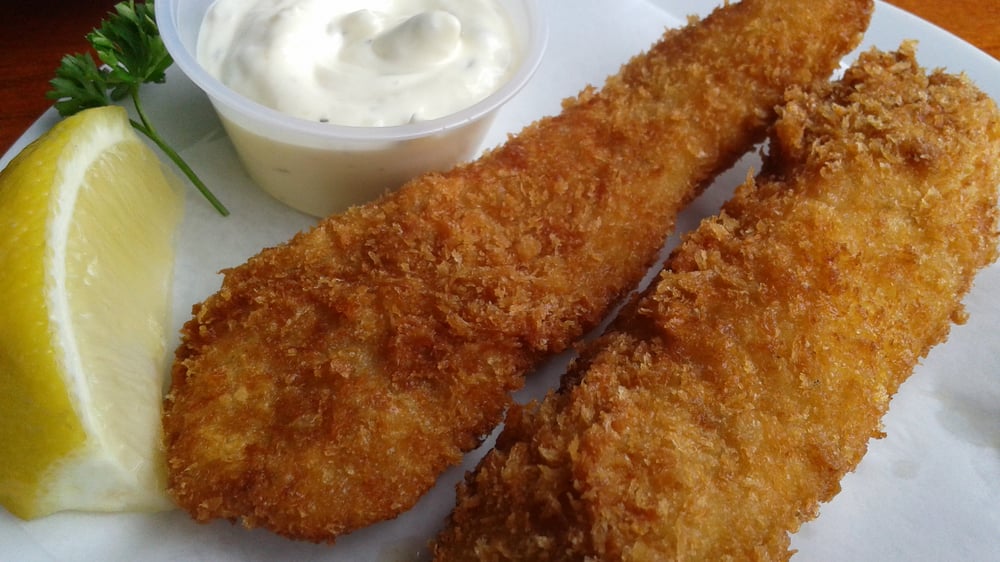 FISH AND CHIPS
Gently Hand Tossed in Panko Style Bread Crumbs.
Served with Hand Cut Fries
Created In-House with Andy's Own Recipe
3PC FISH AND CHIPS $13
6PC FISH AND CHIPS $21
3PC HALIBUT AND CHIPS $16.50
3PC SALMON AND CHIPS $16
5PC PRAWNS AND CHIPS $16
6PC SCALLOPS AND CHIPS $18
CLAMS AND CHIPS $12
POPCORN SHRIMP AND CHIPS $12
3PC CHICKEN AND CHIPS $9.50
6PC OYSTERS AND CHIPS $16.50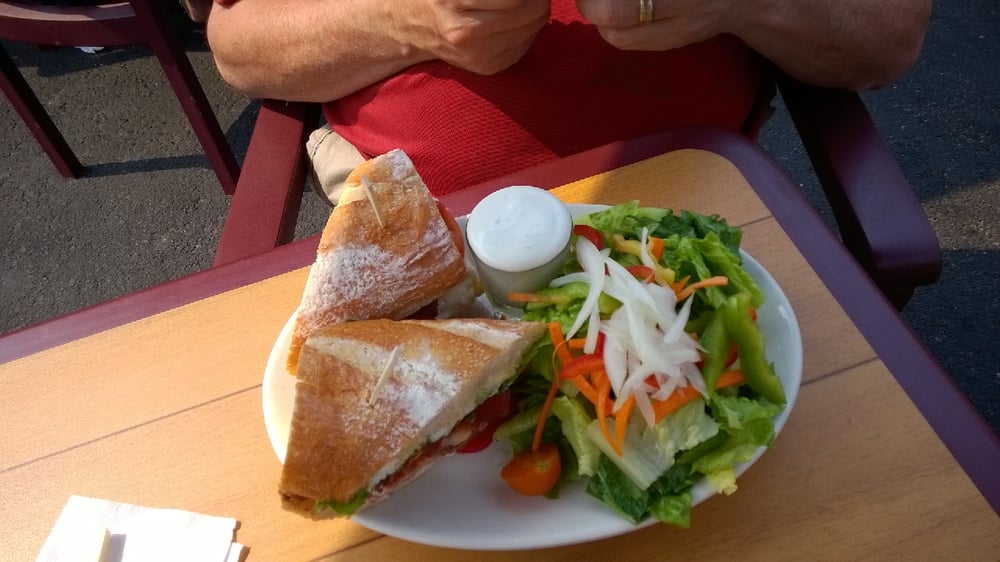 SOUTHERN STYLE WITH DELICIOUS NORTHWEST INFLUENCE
Southern Style with Delicious Northwest Influence $13
Served with Your Choice of Fish, Blackened Catfish, Chicken, Shrimp, or Prawn. Choice of Soup, Salad or Fries.
Served on French Bread with Romaine Lettuce, Tartar Sauce, Cocktail Sauce, Onions and Tomatoes.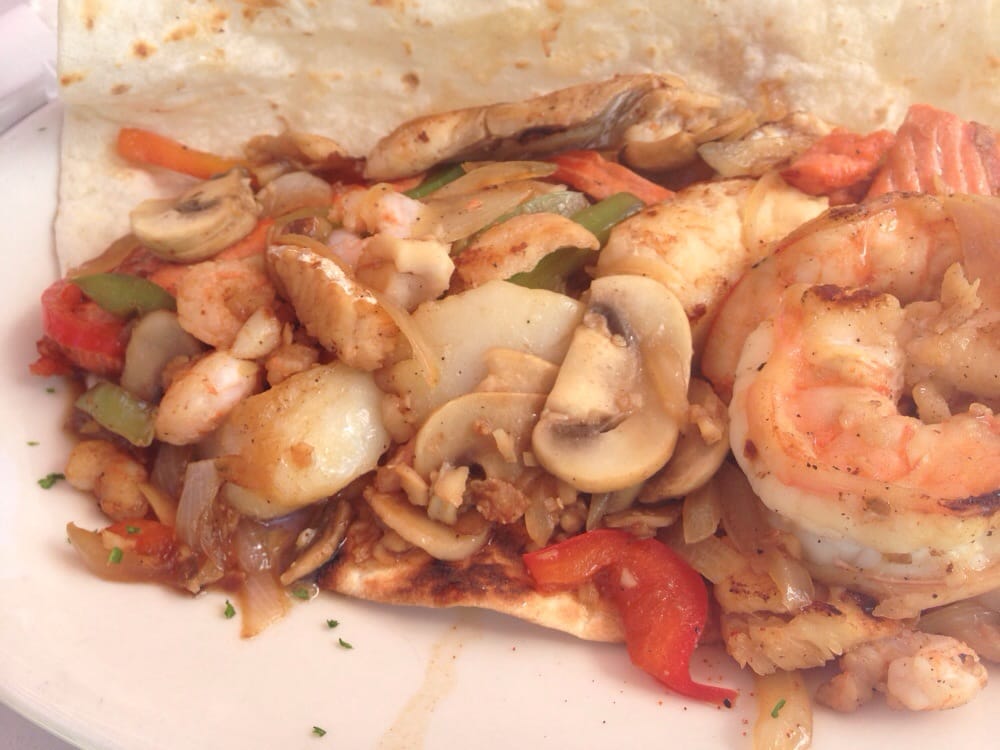 SEAFOOD WRAPPERS
Bell Peppers, Onions and Mushrooms, Sauteed with Butter and Garlic Wrapped in a Grilled Flour Tortilla with Tartar Sauce and Pico De Gallo.
SHRIMP WRAPPER $14
SCALLOP WRAPPER $16
PRAWN WRAPPER $15
FISH WRAPPER $15
COMBO WRAPPER $17
KIDS
1 Piece Fish and Chips $5.50
1 Piece Chicken Strips and Fries $5.
Grilled Cheese and Fries $5
Popcorn Shrimp and Chips $5
Mini Corn Dog and Fries $5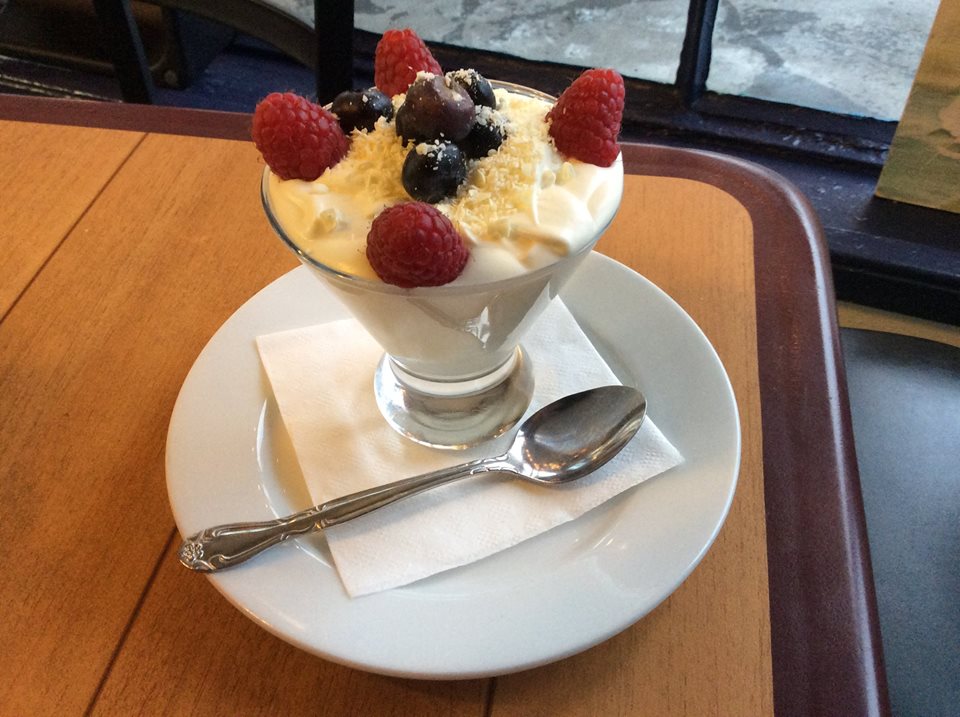 exotic fruit pavlova
$10.00
symphony of sweets
$12.95
vanilla bean panacotta with fresh strawberry
$11.00
One of the only restaurants I've been to where the wait staff enjoys talking to my mom as much as she enjoys talking to them! The first time we came here we got talking to the owner and he let us try his guacamole. Delicious! Good food, friendly people, fast and decent prices.
Julia G
I can't give enough praise for this food. High quality and locally source ingredients, everything was well seasoned and the breading was not burnt or soggy or greasy. The service was very fast and friendly. The clam chowder was obviously cooked with care and no filler. The calamari had an excellent texture and seasoning in the breading. The captain's platter is great value, great beer selection as well.
Trevor
This place is amazing! My new favorite fish place! I don't know who started cooking back there but two thumbs up and two toes! BBQ'd oysters…yum, Po Boy…yum, the fish tacos..can't say I have had better. These people know how to cook and I highly suggest you try it  out.
Whitney
Andy's Fish House
1229 1st St,
Snohomish, WA 98290
(360) 862-0782